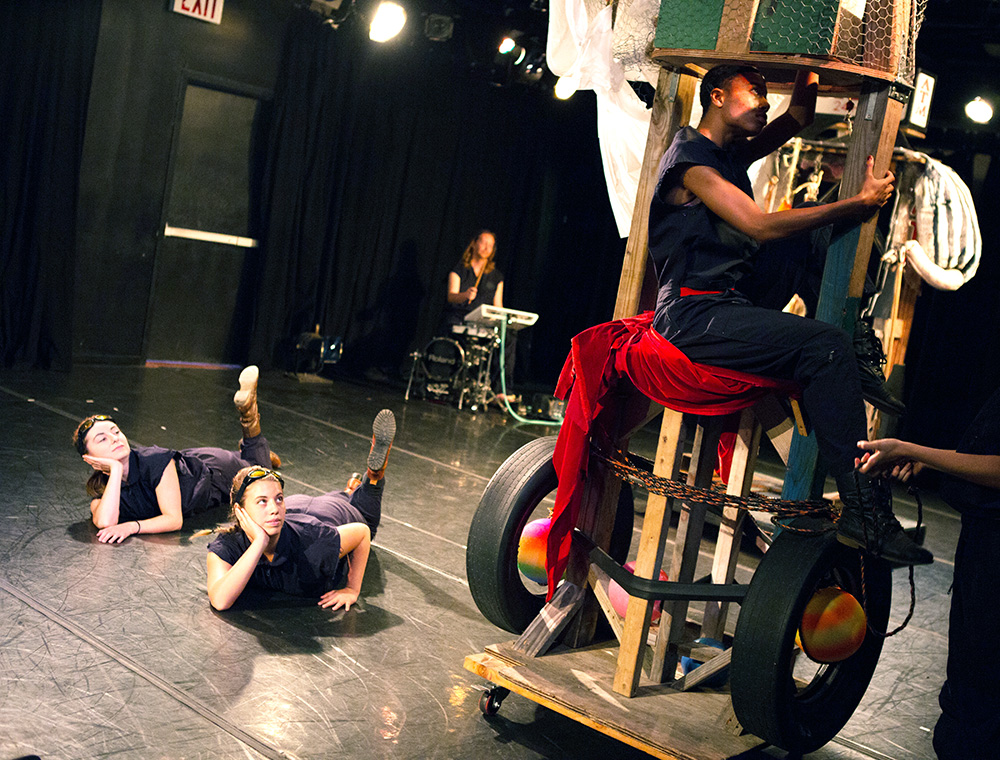 Control Equinox
The Brooklyn Museum, September 15, 2016, Brooklyn, NY
Conceived and Directed by Thea Little
Curated by Leimay and commissioned by the BEAT Festival
Collaborators and Performers: Ayana Wildgoose, Christiana Roberts, Ellie Van Bever, Jeremy Pheiffer, Mariah Martens
Sculptor: Niki Singleton
Composer and Musician: Morgan Roddick
Muriel Schulman Theater at Tiskelion Arts, September 22, 2016, Brooklyn, NY
Conceived and Directed by Thea Little
Artistic Directors: Thea Little and Niki Singleton
Curated by Leimay and commissioned by the BEAT Festival
Collaborators and Performers: Ayana Wildgoose, Christiana Roberts, Ellie Van Bever, Jeremy Pheiffer, Mariah Martens
Sculptor: Niki Singleton
Composer and Musician: Morgan Roddick
Control Equinox
The danger lies not in female power but in The Man.
A giant ATM headed Man entices you into a unique and one of a kind opportunity to view the inner workings of his failing empire. Created by the Sapphic duo, choreographer Thea Little and artist Niki Singleton synthesize handmade 11 foot sculptures on wheels, feminist-driven collaborative dance-theater and live electronic percussion. In Control Equinox, we will heroically bounce through history landing in the Paleolithic period, Caesar's Rome, Victorian England and present day America, cleverly satirizing The Man's controlling ways.
Come watch Feminists collectively take on The Man, a nightmare of misogynistic foolishness! You may come away feeling like a deer caught in headlights or perhaps wanting to get on the bandwagon and blaze a trail!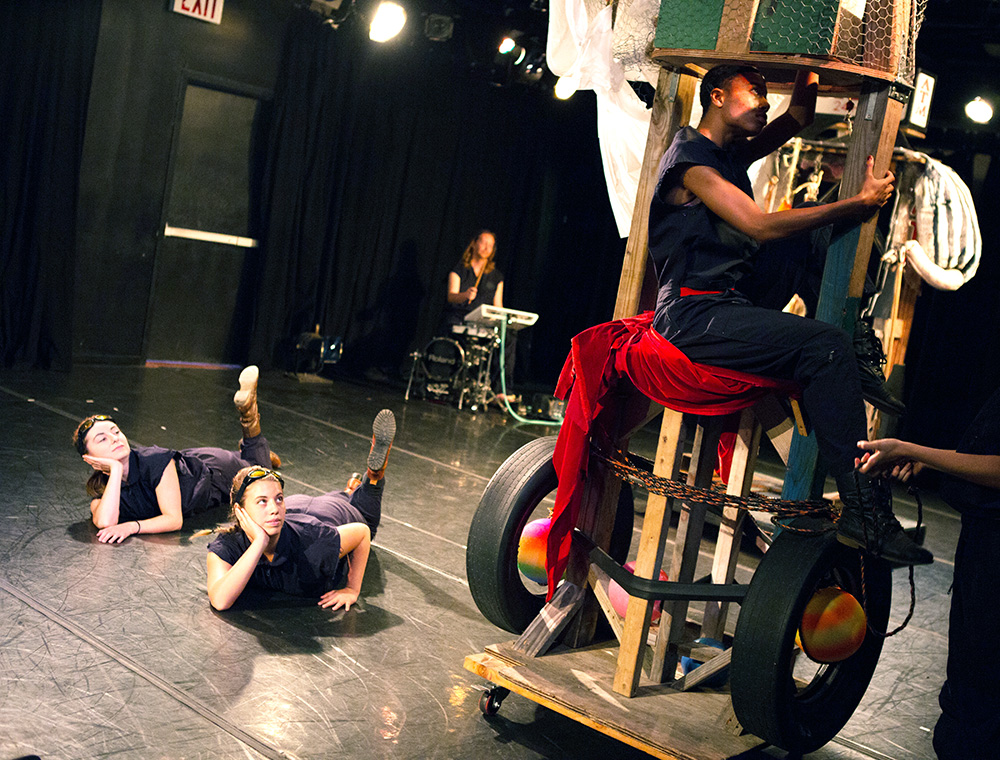 Control Equinox at The Brooklyn Museum
Conceived and Directed by Thea Little
Curated by Leimay and commissioned by the BEAT Festival
Collaborators and Performers: Ayana Wildgoose, Christiana Roberts, Ellie Van Bever, Jeremy Pheiffer, Mariah Martens
Sculptor: Niki Singleton
Composer and Musician: Morgan Roddick